Graduate History Workshop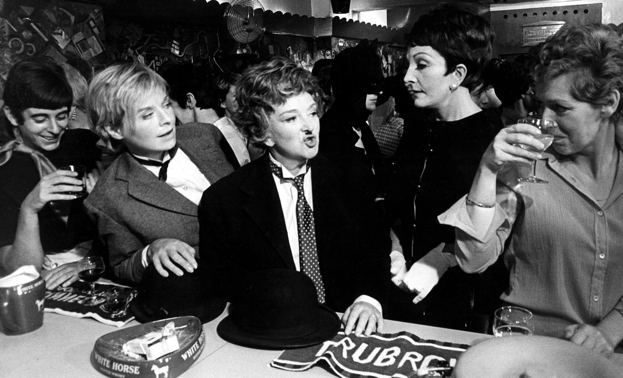 This Graduate Workshop is a well-established forum of all those interested in the historical dimensions of gender, sexuality, feminism and masculinity. We encourage submissions from Masters and PhD students, as well as early career researchers, working on gender and sexuality (broadly defined) from any time period.
Although gender and sexuality are the overriding themes of the workshop, we welcome submissions that consider how these themes can be applied to a broader range of historical events, periods, mentalités, people or processes. Most of those who attend the workshop regularly do not necessarily consider themselves gender scholars, but have nevertheless welcomed the opportunity that the workshop provides to consider the historical role that gender can play in even the seemingly unlikeliest of situations. 
The workshop provides an opportunity to present finished or work-in-progress research to a friendly and supportive audience of your peers. Papers are likely to be 20-30 minutes in length, but we welcome submissions for longer formats or shorter paired papers for panel discussion. The format and length are flexible and the paper can be given in the manner that best suits the presenter's material with discussion to follow.
Workshops take place in the Walters Room, Old Court, Selwyn College unless otherwise stated. Workshops begin at 5.30pm and always last one hour. All welcome. Refreshments will be served during the Q&A, and after the workshop we will continue our discussions in the Selwyn College bar.
Convenors
Holly Ashford (hra32@cam.ac.uk)
George Severs (gjs53@cam.ac.uk)
Helen Sunderland (hls60@cam.ac.uk)
Easter Term 2019: 
Please note the change in start time to 17:30 this term. 
30th April – Proma Ray Chaudhury (Dublin City University) **Arthur Lyttelton Room, Selwyn College**
(Re)imagining the Deshmatrika: Gender in the Contemporary Articulations of Bengali Nationalism. 
17th May – Gender and Sexuality History Graduate Conference **Old Library, Pembroke College**
Please register in advance if you would like to attend the conference. All are very welcome to attend the keynote (no registration required):
5:30 – 6:30pm – Professor Samita Sen, Vere Harmsworth Professor of Imperial and Naval History A mad woman and others: Love, marriage and religious conversion in South Asia. 
28th May – Savannah Pine (Christ's College, Cambridge)
'To nurture the good peace and love perpetually between us': knightly ritual brotherhood in the late medieval Latin West.
4th June – Harry Mace (Girton College, Cambridge)
Gallantry and Restriction: Women in the French Diplomatic Corps, 1928-1950. 

11th June – Paras Arora (The Graduate Institute, Geneva) Mothering the Nation: Motherhood, Nationalism, and Visual Culture in India.