Graduate History Workshop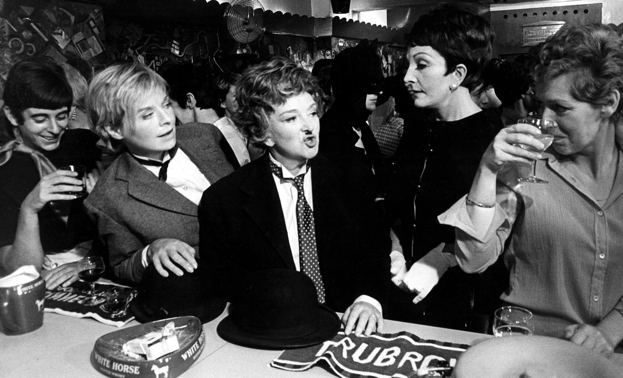 Gender and Sexuality History Workshop
Lent Term 2020
N.B. The sessions on the 25th Feb, 3rd March and 10th March have been cancelled in solidarity with the UCU strike. These talks we be rescheduled in Easter Term 2020. 
Workshops take place in the Walters Room, Old Court of Selwyn College on Tuesdays, 5-6pm. Refreshments are provided during the workshop and afterwards all are welcome to join us for a drink in Selwyn College Bar. MPhils, PhDs and ECRs all welcome.
28 January         Searching for Gender in the Great Irish Famine
                         Aoife O'Leary McNeice (Pembroke College, Cambridge)
4 February         Gendering care work in early modern England
                         Philippa Carter (Trinity Hall, Cambridge)
11 February      Gender and siege during the Wars of the Three Kingdoms
                        Alice O'Driscoll (Jesus College, Cambridge)
18 February      Clothes Make the Woman: Marie-Jeanne Bertin and Parisian Fashion Merchants, 1770–1813 
                        Zara Kesterton (Magdalene College, Cambridge) 
25 February      Cancelled
3 March            Cancelled
10 March          Cancelled
This Graduate Workshop is a well-established forum of all those interested in the historical dimensions of gender, sexuality, feminism and masculinity. We encourage submissions from Masters and PhD students, as well as early career researchers, working on gender and sexuality (broadly defined) from any time period.
Although gender and sexuality are the overriding themes of the workshop, we welcome submissions that consider how these themes can be applied to a broader range of historical events, periods, mentalités, people or processes. Most of those who attend the workshop regularly do not necessarily consider themselves gender scholars, but have nevertheless welcomed the opportunity that the workshop provides to consider the historical role that gender can play in even the seemingly unlikeliest of situations. 
The workshop provides an opportunity to present finished or work-in-progress research to a friendly and supportive audience of your peers. Papers are likely to be 20-30 minutes in length, but we welcome submissions for longer formats or shorter paired papers for panel discussion. The format and length are flexible and the paper can be given in the manner that best suits the presenter's material with discussion to follow.
Convenors
George Severs (gjs53@cam.ac.uk)
Helen Sunderland (hls60@cam.ac.uk)