Graduate History Workshop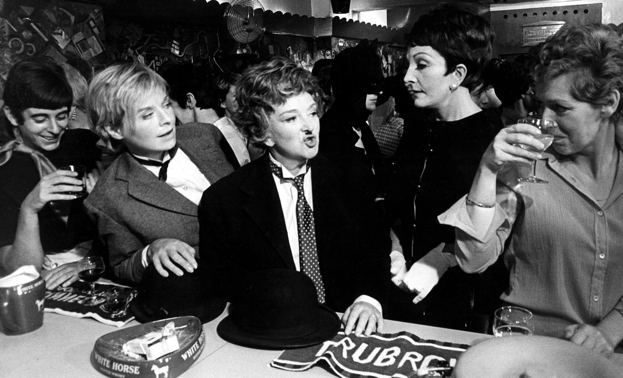 This Graduate Workshop is a well-established forum of all those interested in the historical dimensions of gender, sexuality, feminism and masculinity. We encourage submissions from Masters and PhD students, as well as early career researchers, working on gender and sexuality (broadly defined) from any time period.
Although gender and sexuality are the overriding themes of the workshop, we welcome submissions that consider how these themes can be applied to a broader range of historical events, periods, mentalités, people or processes. Most of those who attend the workshop regularly do not necessarily consider themselves gender scholars, but have nevertheless welcomed the opportunity that the workshop provides to consider the historical role that gender can play in even the seemingly unlikeliest of situations. 
The workshop provides an opportunity to present finished or work-in-progress research to a friendly and supportive audience of your peers. Papers are likely to be 20-30 minutes in length, but we welcome submissions for longer formats or shorter paired papers for panel discussion. The format and length are flexible and the paper can be given in the manner that best suits the presenter's material with discussion to follow.
Workshops take place in the Walters Room, Old Court, Selwyn College unless otherwise stated. Workshops begin at 5pm and always last one hour. All welcome. Refreshments will be served during the Q&A, and after the workshop we will continue our discussions in the Selwyn College bar.
Convenors
Holly Ashford (hra32@cam.ac.uk)
George Severs (gjs53@cam.ac.uk)
Helen Sunderland (hls60@cam.ac.uk)
Lent Term 2019: 
22nd January – Georgia Oman (Newnham College, Cambridge)
  Segregation, regulation, and the gendering of space at University of Wales, Bangor, 1884-1907
29th Jan – Meg Foster (University of New South Wales)
  Black Bandit, White Wife: Ethel Page and the Jimmy Governor story (Co-hosted by the Modern Cultural History Workshop)
5th Feb – Stephen Colbrook (Sidney Sussex College, Cambridge)
  Confronting the 'Straight State': Sexuality and Social Reform during California's HIV/AIDS Crisis
12th Feb  - **17:30-18:30**
Writing History as if Women Mattered – Reflections on a Career with Professor Susan Pedersen (Columbia University)
 Arthur Quiller Couch Room, St. John's College.
19th Feb – George Morris (Trinity Hall, Cambridge)
  'Painful confessions': confessors and clitoridectomists, 1866-1878
26th Feb – Mobeen Hussain (Newnham College, Cambridge)
The making of "unofficial ethnographies": observations of Indian women and documenting custom in late colonial India
5th March – Roseanna Webster (King's College, Cambridge)
Reproductive Rights Activism in Spain's barrios during the 1970s and early 1980s: Class Emancipation or Female Pleasure