Graduate History Workshop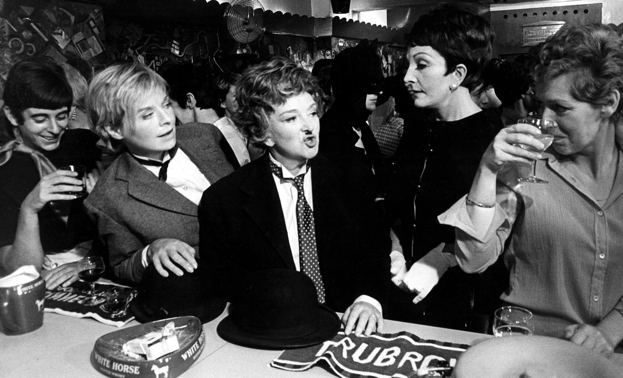 This Graduate Workshop is a well-established forum of all those interested in the historical dimensions of gender, sexuality, feminism and masculinity. We encourage submissions from Masters and PhD students, as well as early career researchers, working on gender and sexuality (broadly defined) from any time period.
Although gender and sexuality are the overriding themes of the workshop, we welcome submissions that consider how these themes can be applied to a broader range of historical events, periods, mentalités, people or processes. Most of those who attend the workshop regularly do not necessarily consider themselves gender scholars, but have nevertheless welcomed the opportunity that the workshop provides to consider the historical role that gender can play in even the seemingly unlikeliest of situations. 
The workshop provides an opportunity to present finished or work-in-progress research to a friendly and supportive audience of your peers. Papers are likely to be 20-30 minutes in length, but we welcome submissions for longer formats or shorter paired papers for panel discussion. The format and length are flexible and the paper can be given in the manner that best suits the presenter's material with discussion to follow.
Workshops take place on Tuesdays in the Walters Room or the Kathleen Lyttelton Room, both located in Old Court, Selwyn College. Workshops begin at 5pm and always last one hour. All welcome. Refreshments will be served during the Q&A, and after the workshop we will continue our discussions in the Selwyn College bar.
Convenors
George Severs (gjs53@cam.ac.uk)
Helen Sunderland (hls60@cam.ac.uk)
Michaelmas Term 2019
15th October - Rosa Campbell, Newnham College, Cambridge
Kathleen Lyttelton Room
From 'the only women marching' to 'women's liberation': rethinking the beginning of Australian 'second wave' feminism   through global history
22nd October - Stephen Turton, Merton College, Oxford
Walters Room
Defining Same-sex Desire: Sexology and the Oxford English Dictionary, 1884–1933
29th October - Rose Debenham, University of Birmingham
Kathleen Lyttelton Room
Writing as Self-Fashioning at Greenham Common Women's Peace Camp
5th November - Chelsea-Anne Saxby, University of Birmingham
Walters Room
'Raising the Temperature' of Women Viewers: The Medical Heartthrob and his Audiences in 1960s Britain
12th November - Lotte Houwink ten Cate, Columbia University
Kathleen Lyttelton Room
A Refuge of their Own: Feminist Shelters in Amsterdam, Berlin and London, 1970-1990
19th November - Carolina Topini, Université de Genève, visiting student University of Cambridge
Walters Room 
Lina Mangiacapre and Le Nemesiache: a (nearly) forgotten transfeminist struggle (1970s-1990s)
26th November - Arnav Bhattacharya, University of Pennsylvania
Kathleen Lyttelton Room
Constructing a 'Modern' and 'Scientific' Sexual Self: Exploring the History of Sexology in early 20th century South Asia